• Danielle Brooks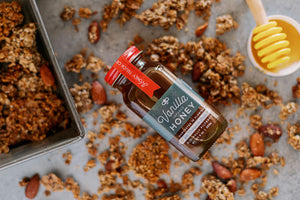 This easy to make vanilla honey granola will simplify any breakfast morning routine.
---
• Danielle Brooks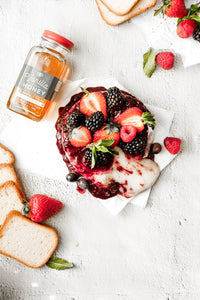 Looking for a delicious appetizer to bring to your next gathering? Look no further! This baked brie with honey is sure to be a crowd pleaser.  1 wheel brie2 cups frozen berries1 tablespoon vanilla honey1 tsp vanilla extractPreheat oven to 375 and bake the brie for 15 minutes. While that bakes, in a saucepan combine 2 cups frozen mixed berries with honey and vanilla extract. Bring to a boil and reduce heat. Let bubble away until thickened. About 8-10 minutes. When the brie is done, top with warm berry compote and serve with crackers. Stock up on Vanilla Honey to make this...
---
• Danielle Brooks
Surprise mom on Mother's day with breakfast in bed. You're sure to look like a pro by whipping your own honey.