• Danielle Brooks • cooking with honey • honey • how to • passover • video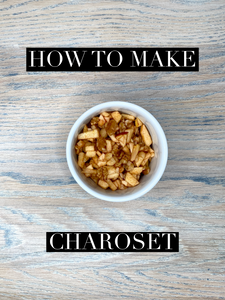 This is a simple recipe for making charoset for Passover Seder.    Ingredients 3 apples 3/4 cup chopped walnuts 1 ½ T. Honey Truck honey 1/2 teaspoon cinnamon 3-4 Tablespoons sweet Kosher red wine I used Manischewitz Blackberry wine Instructions Peel and core apples. Dice apples into tiny pieces.  Put diced apple in a large bowl and add other remaining ingredients. Refrigerate for at least 1 hour or until ready to serve. Here's a simple video showing you how to make charoset. You can also grab your jar of Honey Truck honey here. 
---
• Danielle Brooks • bees • DIY • Drinks • honey • Kid friendly • St. Patrick's Day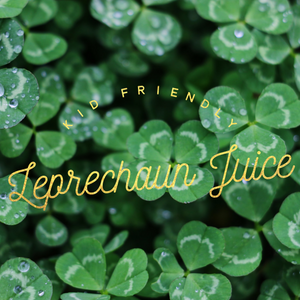 Feelin' lucky? Here is an easy DIY drink you can make for the kids or yourself on St. Patrick's Day! This sweet treat will make your friends green with envy.  Leprechaun Juice Ingredients Lemon-Lime Flavor Unsweetened Drink Mix Like KOOL-AID 2 quarts pineapple juice 1 liter Sprite  Makes enough for at least 10 servings.  Simple Syrup 2 cups honey 2 cups water This makes a ton of simple syrup. Check out our adult version of Leprechaun Juice to use the leftover simple syrup.  Other Supplies Gold Sanding Sugar Large pitcher Ice Cups How To To make your simple syrup add your honey to your pot of water. Heat the...